I attended the Chicago advance screening of Broken City yesterday on Sunday, January 6, 2013 and Mark Wahlberg and director Allen Hughes made special guest appearances! I was lucky enough to capture footage of Mark Wahlberg who arrived from outside, walked up to the Showplace Icon Theater lobby, and cut straight through the middle of the excited crowd and onto the red carpet where he was greeted to screaming fans! Up until he had to go introduce the movie to the audience of the first screening of Broken City, he had his picture taken and signed autographs for practically everyone who wanted one, what a nice guy!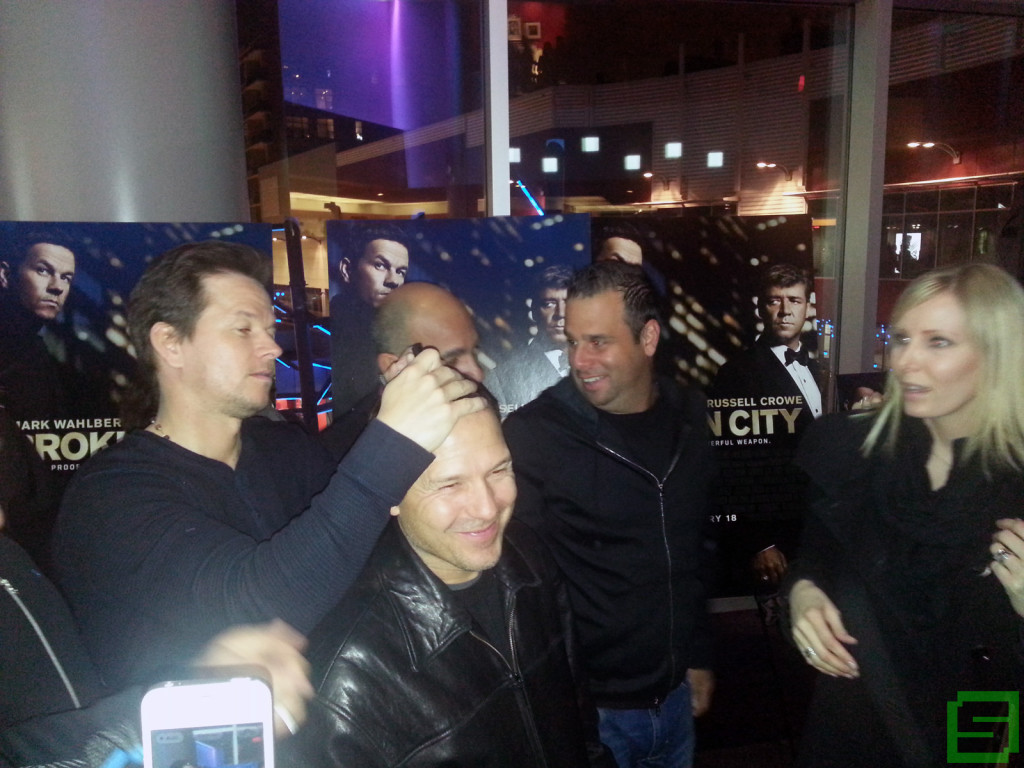 Broken City movie synopsis:
Billy Taggart (Mark Wahlberg) has a promising career as a New York City cop until the night he is involved in a controversial shooting. Stripped of his badge, but kept out of jail by New York's popular Mayor (Russell Crowe), he re-makes himself as a private investigator.

Times are tough, and when the mayor offers Billy $50,000 to investigate the First Lady's (Catherine Zeta Jones) extra-marital activities, it seems like a straight forward payday. Unfortunately, it quickly becomes apparent that the Mayor is not at all what he seems, and for Billy to achieve redemption he will have to risk everything — possibly even his freedom.
Broken City Official Trailer:
Broken City will be in theaters on Friday, January 18th!
Official Site: http://www.brokencitymovie.com
Twitter: https://twitter.com/brokencitymov
Facebook: https://www.facebook.com/BrokenCityMovie
Follow Mark Wahlberg on Twitter: http://www.twitter.com/Mark_Wahlberg