Monthly Archives:
April 2014
Titanfall for Xbox One, Xbox 360, and PC is on sale for just $36.99 shipped at Amazon today!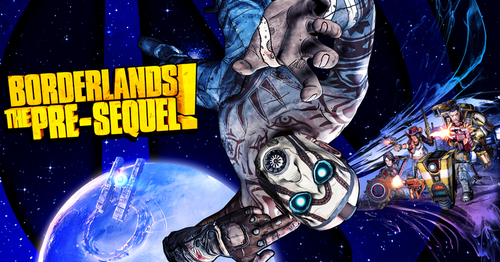 Gearbox Software officially announces Borderlands: The Pre-Sequel which will take place on Pandora's moon! It is currently being co-developed by Gearbox Software and 2K Australia and will be available on PlayStation 3, Xbox 360, and PC coming out later this fall!
"Set between Borderlands and Borderlands 2, you'll play as four all-new character classes fighting alongside Handsome Jack, witnessing his transformation into the ruthless tyrant you loved to hate in Borderlands 2, and assisting with the rise of the Hyperion Corporation. The signature shoot 'n' loot gameplay of the Borderlands series expands with the addition of low-gravity and oxygen-powered jetpack combat, the icy 'Cryo' elemental damage type, the deadly laser weapon class, and new vehicles to help you explore the diverse lunar landscape.

The four new playable character classes are all familiar faces from the Borderlands universe: Athena the Gladiator (The Secret Armory of General Knoxx), Wilhelm the Enforcer (the robotic badass of Borderlands 2), Nisha the Lawbringer (The Sheriff of Lynchwood in Borderlands 2), and yes, even Claptrap the Fragtrap (from just about everywhere… unfortunately)."
Check out the video below for a developer overview with pre alpha gameplay footage!
Follow Gearbox Software on Twitter: https://twitter.com/gearboxsoftware
[Source]
Here are all the floor plans/maps for PAX East 2014! Also, be sure to check out @SideQuesting's list of all known parties during the weekend (see link down below)!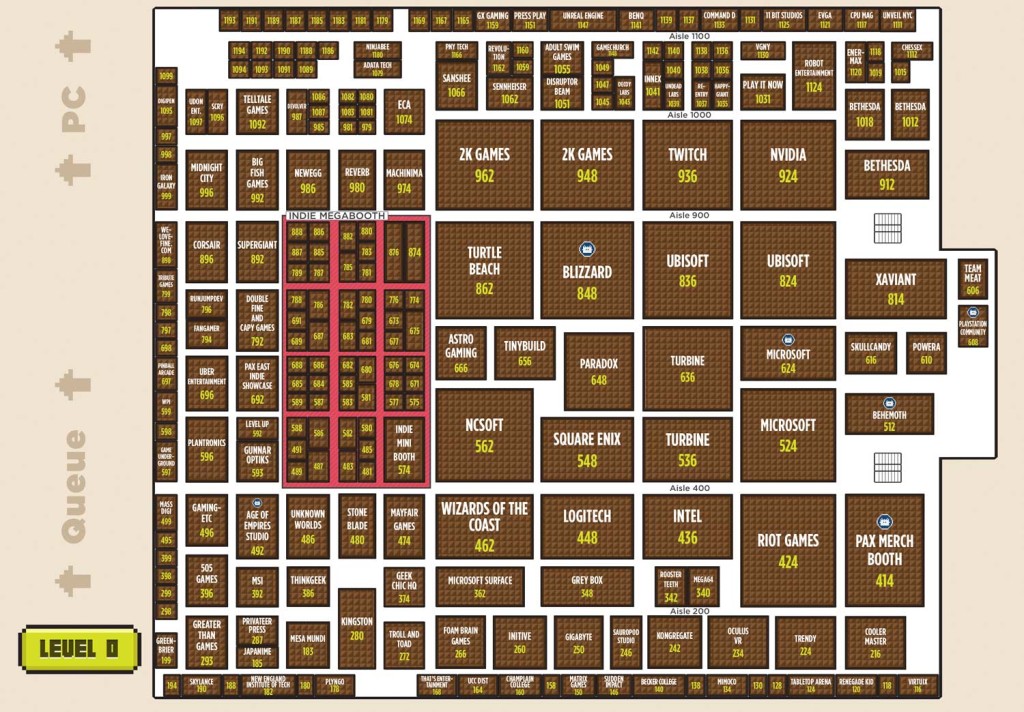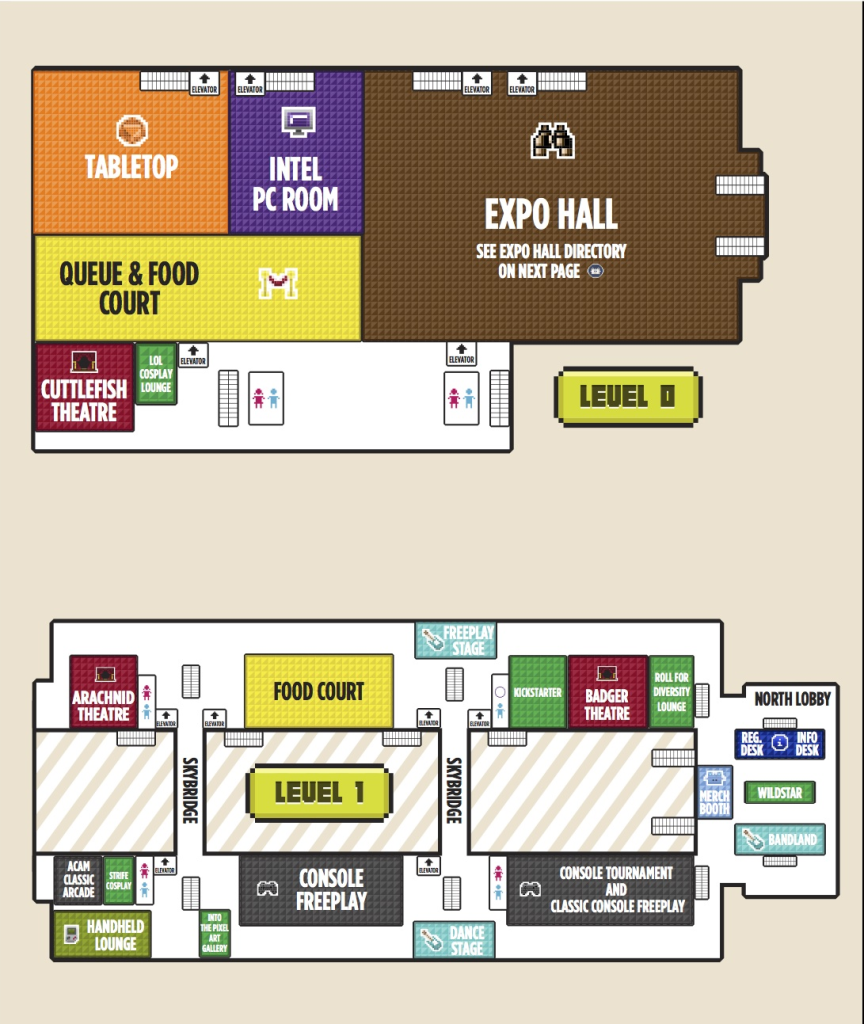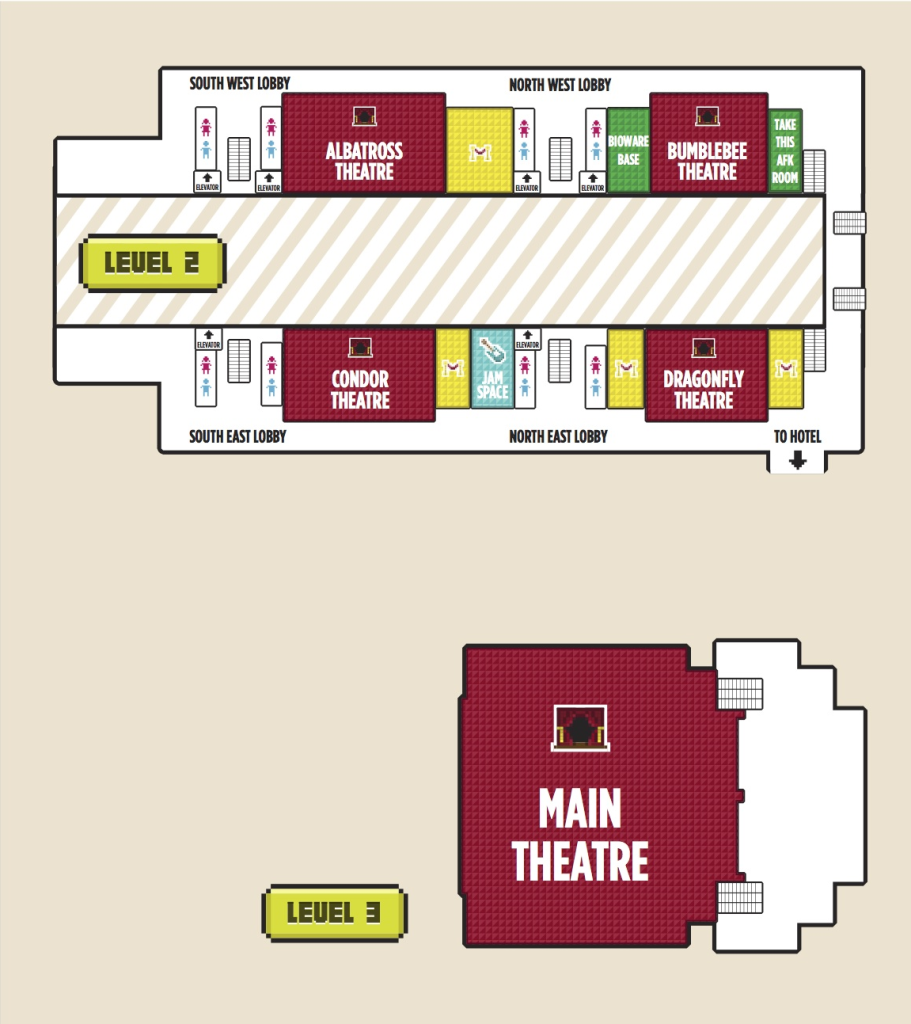 PAX East 2014 Party List: http://bit.ly/1p83zQo
See all parties on Google Maps: http://bit.ly/1lOP7Oj
Official Site: http://east.paxsite.com
Twitter: https://twitter.com/official_pax
Download the Official PAX East App on your smartphone via Guidebook!
[Source]