The only map you really need for PAX East 2013!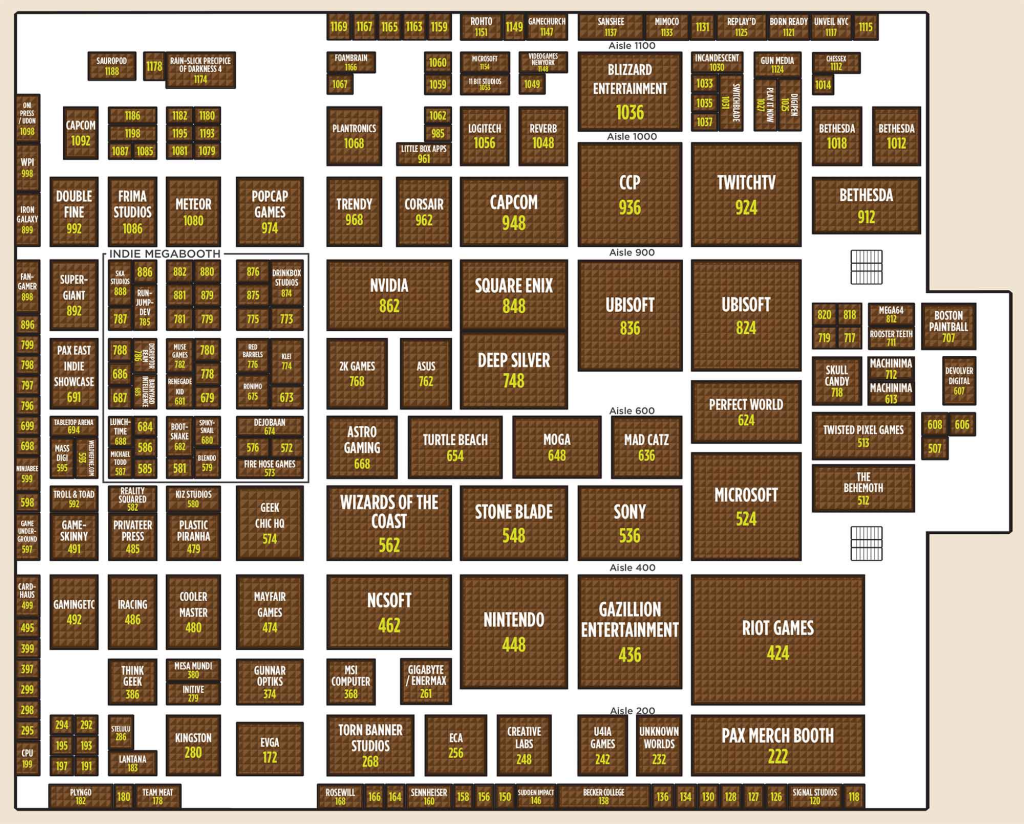 Click here to download the PDF version of the Exhibitor Hall map with an alphabetized listing of all the exhibitors' booths!
Download the free PAX East 2013 mobile guide for the rest of the maps, scheduling, exhibitors list, and much more!
First time at PAX East? Click here to read the @Official_PAX Information and FAQ thread which contains lots of helpful and useful tips!
I will be working all 3 days of PAX East this year so follow me @SpeedBrkr on Twitter for the latest news and updates from the event!