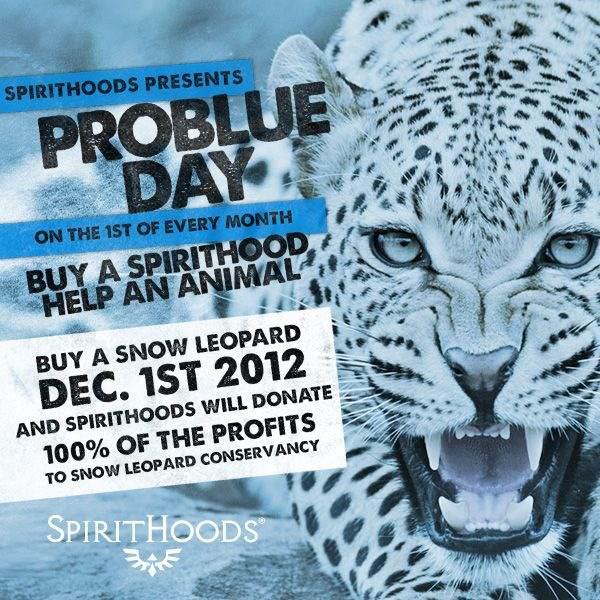 Click Here to learn more about the Snow Leopard Conservancy and follow them on Facebook!
Visit SpiritHoods.com and buy ANY of the Snow Leopard hoods on Dec 1st and 100% of the profits will go to the Snow Leopard Conservancy! Remember to use promo code SPEEDY to get 15% off your entire order at checkout!
There are 4 styles to choose from of the SpiritHoods ProBlue Snow Leopard collection:
For all the latest updates and news, follow SpiritHoods on Twitter and Facebook!